Individual and group tours to Burabay Nature Resort from Nur-Sultan city in English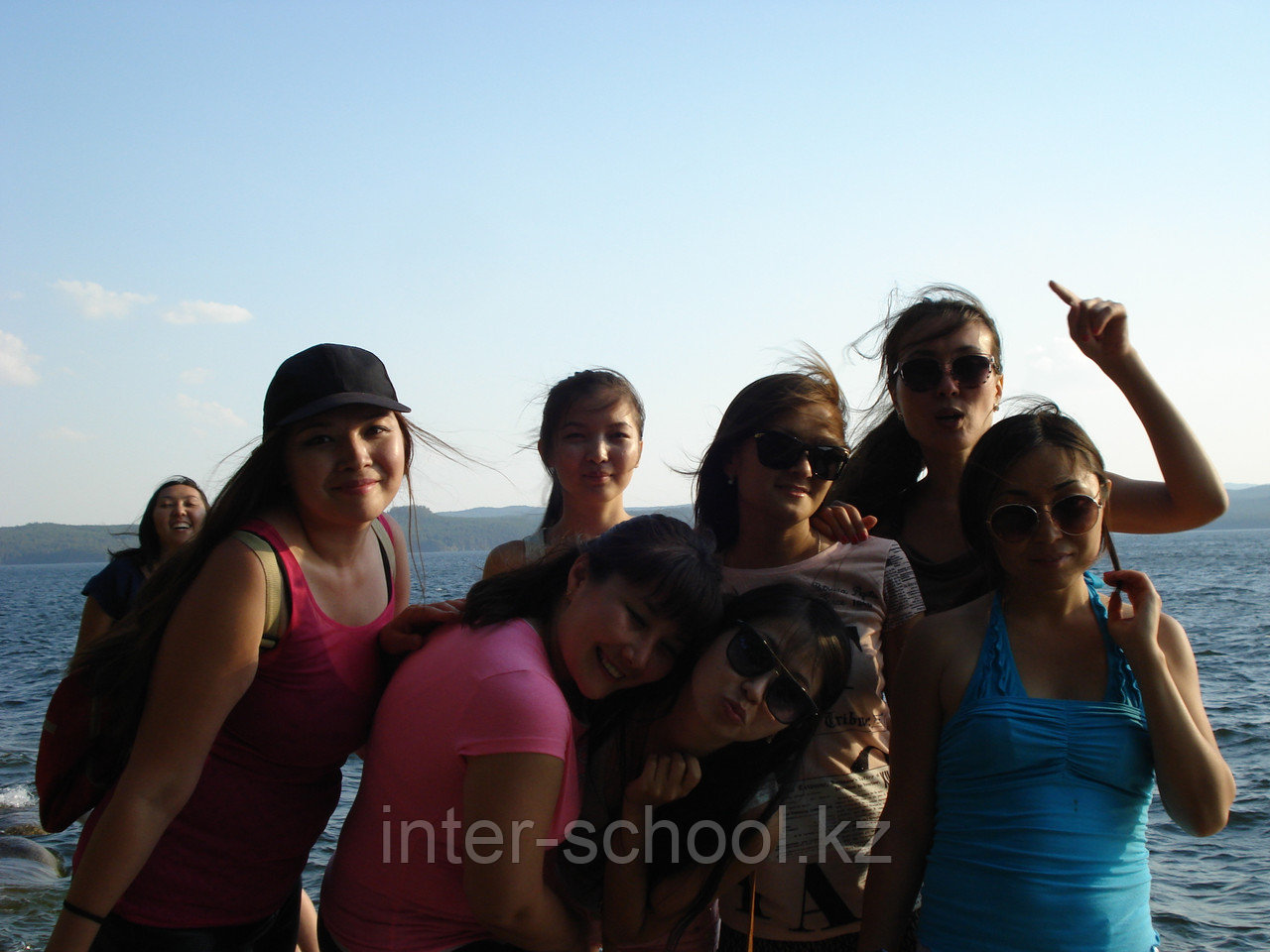 пр. Победы, д.61, к. 8, Нур-Султан, Казахстан
Описание
Sightseeing tour "Burabay is the pearl of Kazakhstan" (Nur-Sultan – Burabay - Nur-Sultan) with guides from Astana/Nur-Sultan and Burabay in the English, German, Russian and Kazakh languages:
One-day, two-day tours to Burabay/Borovoye from Nur-Sultan city with/without hotel accommodation.
Our company offers to visit the resort Burabay (Borovoye), which for its natural beauty and abundance of mountains, forests and lakes has a poetic name "the Pearl of Kazakhstan". Here you can enjoy the beauty of nature, breathe pure pine air, which has healing properties. During our tour we will take a walk through Burabay National Nature Park, explore all its attractions and you will hear many legends associated with this amazing land. You will learn many interesting facts about historical personalities who lived in Burabay in past centuries, such as the legendary Khan Abylay and his grandson Khan Kenesary.
Duration of the tour: 8:30 - 21:00 (12.5 hours, one-day tour)
Group and individual tours to Burabay (Borovoye, Akmola region)
Number of participants: (from 1 to 50 people)
Transport: cars (Toyota Camry), minivans "Hyundai Stareks", "Toyota Hice", "Mercedes Sprinter", tourist buses. The size of a vehicle depends on the number of tourists.
Route:
8:30 Meeting with tourists at their hotel, departure to Burabay from Nur-Sultan city.
8:40-11:30 Trip to Burabay (2.5 - 3 hours)
11: 30-13: 30 Start of the tour "Burabay is the pearl of Kazakhstan". During this tour you will get acquainted with the legends and beauties of Burabay. We will have three stops. You will visit the Khan's Pass (Shell Mountain). It's a viewing platform in the mountains, where a wide panorama of Burabay opens. Then we will visit Abylai Khan's Glade. Our next stop is Blue Bay on Lake Auliyekol (Rus. Borovoye), where you will hear the legend of the two mysterious rocks "Ok Zhetpes" and "Zhumbaktas" (Mystery Rock), as well as admire the picturesque views of Blue Bay. Duration 2-2.5 hours.
14:00-15:00 Lunch at a local café/restaurant. (Business lunch - 1500 tg./person.)
15:10 Excursion to the local visit center, where there are three halls: the Forest Museum, the Museum of Nature and the Museum of Local Lore, as well as a zoo and a contact zoo. (Duration - 2 hours, ticket cost 1000 tg/person). Or water cruise on a motor boat on Lake Auliyekol - 900 tg/person. Duration - 40 minutes.
Sightseeing of the village Burabay (Borovoe), visiting the local beach.
Return to Burabay Nature Park to visit Lake Big Chebachye. If time remains, going up Bolektau mountain (height 147 m.) to enjoy the scenic view overlooking Blue Bay, lakes Auliyekol and Big Chebachye. Going up the mountain takes about 20-25 minutes. Or a walk along the mountain road along Lake Big Chebachye, from where you can also enjoy wonderful views.
18:00 Departure to Astana.
20:30 Drop of at your hotel.
The tour program can be changed according to guests' wishes. It should be agreed in advance.
The cost of the tour is calculated individually for every group. It depends on the number of people in a group and the duration of the tour. The approximate cost is within for a day tour is within:
A group of 2-3 people - 100 000 tg/per group
A group from 4 to 10 people - 120 000 tg/per group
A group from 11 to 15 people - 150 000 tg/per group
A group of 16 to 25 people - 180 000 tg/per group
A group from 25 to 49 people - 250 000 tg/group
The cost includes:
1. Rental of transport.
2. Accompanying the guide during the day.
3. Bottled water.
4. Fee for the entry to Burabay Nature Park.
The price does not include:
1. Tickets for sights.
2. Catering (lunch in a café/restarant).
We ask for prepayment in the amount of 20 000 tg. In case of refusal of the tour, the prepayment is not refunded, since it serves as compensation for the retention of the company's resources (guide and transport). The remaining sum should be paid before the start of the tour on the day of the tour. We provide accounting documents for all your payments.
Tour reservation: Applications for group tours are accepted no later than 1 day before the start of the tour. We send you an exact program of the tour.
We ask for a prepayment of 10 000 tg., when placing an order. In case of refusal of the tour, the prepayment is not refunded. We retain it as compensation for the retention of the company's resources.
We offer a wide range of outdoor activities in Burabay, they can be combined with the main program. Climbing and other equipment are provided for temporary use. There are programs for physically trained tourists who wish to feel physical exertion. We organize a corporate holiday in Burabay for companies with sports games, competitions, as well as walking or cycling excursions in Burabay.
Enjoy your stay in Kazakhstan!
Характеристики
Основные
Вид туров
Автобусные, Автомобильные, Индивидуальные, Экскурсионные
Количество дней
1 дн
Услуги отелей
3 звезды, 4 звезды